The Outer Hebrides
If you're not sure whether you want to visit the Hebrides, or if you already love it, you first point of call is Peter May's photography book with photographs by David Wilson. It has pictures from the settings of each the novels in his famous Lewis trilogy (Lewis Man, Blackhouse, Chessman). Every time I open it, I want to go back.
On this page we have selected our favourite things to give you a feel for the area. We can advise you on your itinerary but recommend you look at the many available guides and websites to make your own choices.
The Philip's Red Book Tourist map for the area is great and shows all the attractions. You can get it on Amazon.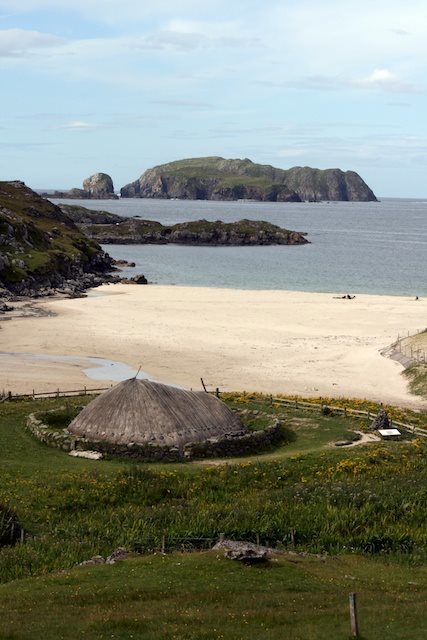 Bernera
Bernera is on the west side of the Isle of Lewis, surrounded by Loch Roag. It's joined to Lewis by a road bridge which was built in 1953 and has recently been replaced. There is good access to the tourist attractions on the west coast and around Uig. Stornoway is a 40 minute drive.
Bernera has a number of local attractions. Immediately beside the bridge is the Callanish VIII standing stone arrangement. Bosta beach is a large white beach with good sheltered spots, fabulous views of outlying islands and a time and tide bell which is rung by the rise of the tide at high water. At the rear of the beach is a replica Iron Age House similar to those uncovered by storms in 1993. The house is staffed by local volunteers and maintained by the Bernera Historical Society.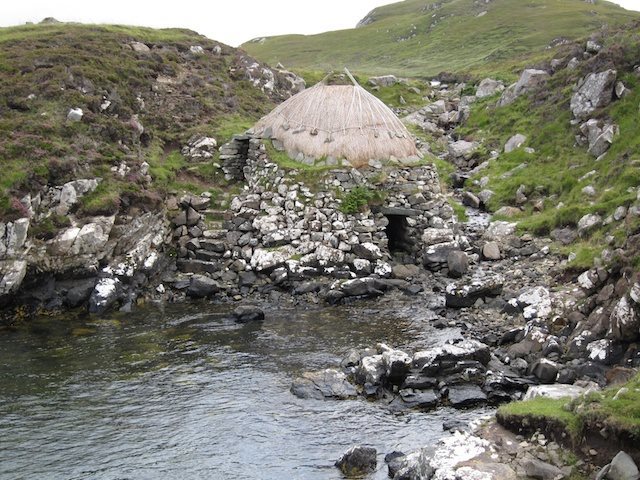 The main settlement is at Breaclete and within walking distance of Breaclete is a restored Norse mill. A longer walk takes you to the Bernera Lobster Pond. The best walk on the island is from Breaclete via Valasay and Tobson, over the highest point on the island to Bosta. The route passes the house.
Local resources consist of the Community Centre in Breaclete where lunches are served during the week and the Bernera Museum is at the Community Centre. There is self service fuel in Breaclete. In Kirkibost, there is a well stocked honesty shop with a good range of basics and local and Scottish produce. You can get eggs at 8 Breacelete when the flag is flying.
The house is less than a mile from Bosta beach and about half a mile from the community slipway.
The loch opposite the house is well stocked with brown trout.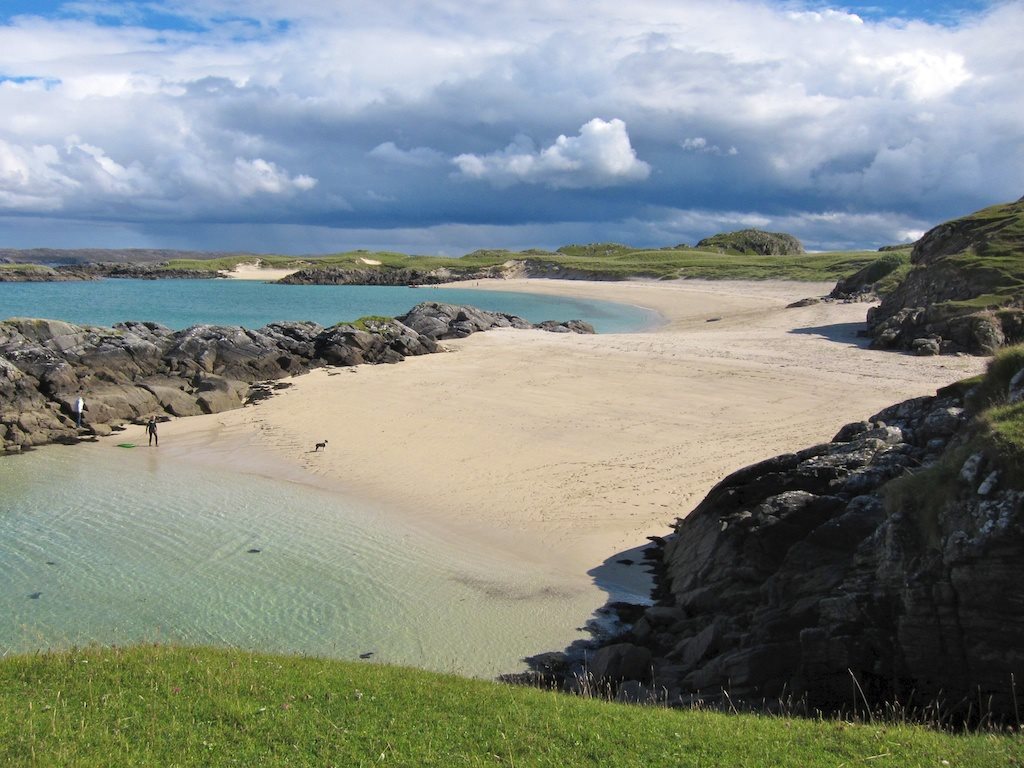 Little Bernera
Little Bernera is an uninhabited island north of Bernera (which is officially known as Great Bernera). It has the best beaches, a safe lagoon for swimming and lots of exploring.
You will see from the photo gallery that we visit Little Bernera a lot but you need a boat. We suggest making contact with Islands of Adventure who run trips throughout the area or with Malcolm, whose details can be found at the house.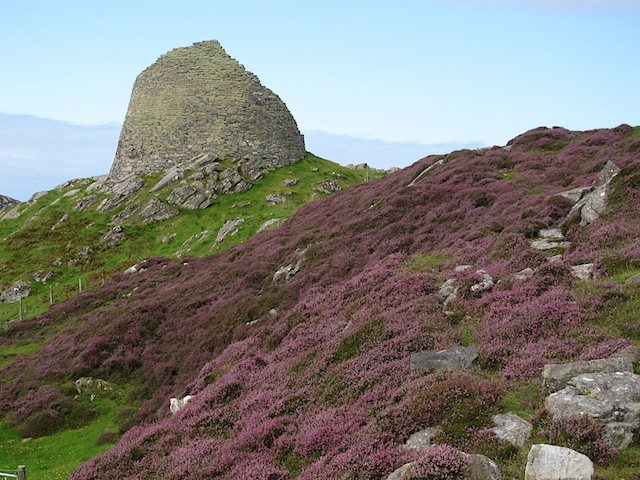 Isle of Lewis
The Isle of Lewis is famous for scenery and weather but there are plenty of tourist attractions. Contact us to help decide your itinerary. Our favourites include
Carloway Broch - our favourite and our children love exploring it.
Callanish standing stones - windswept and utterly exhilarating.
Gearreanan Blackhouse Village - a privately run enterprise with accommodation but also having good displays of blackhouse life including a working Harris Tweed loom that you can try and a cute cafe.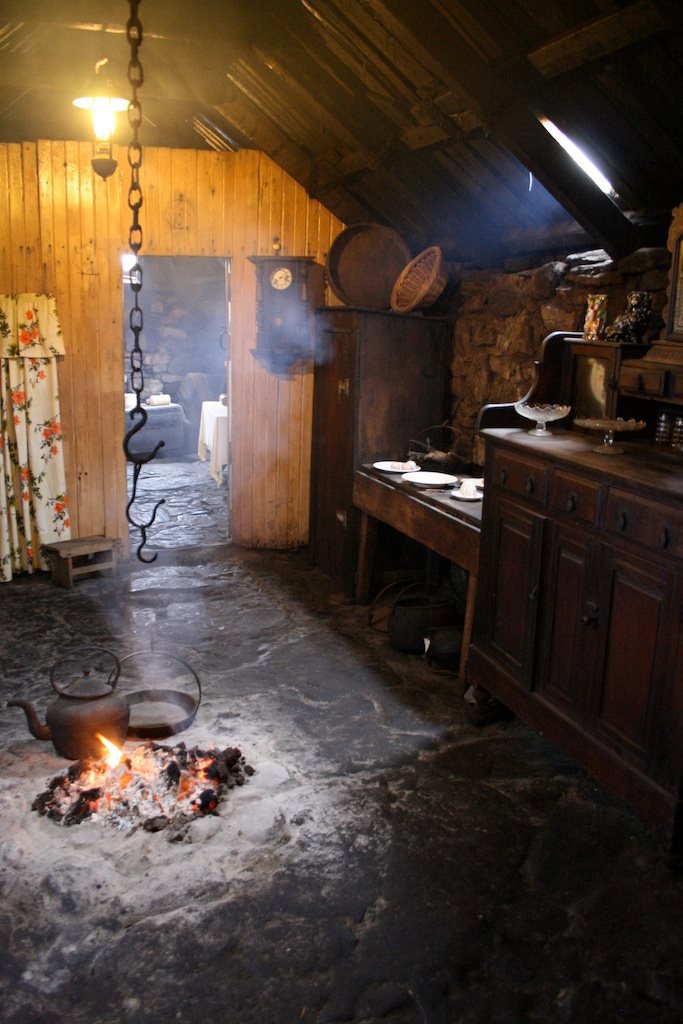 Arnol blackhouse - preserved blackhouse and white house - the best place to for an insight into the old ways and how they disappeared. Heart wrenching stuff.
Then there are the beaches - we always take a camping stove and wetsuits. Bosta, Valtos, Reef, Uig sands. There are also some good beaches on the East side.
Salmon fishing is available at Grimersta and Garynahine. Both these lodges book by the week but it's worth calling for availability.
Harris
Harris is very accessible from Lewis and we often go for the day. Highlights are the beaches at Hushinish and Luskentyre and the tourist route round the Island via lots of galleries, tweed shops and cafes. Our highlights are the welcoming and stylish Harris Distillery to stock up on gin (their Hearach single malt whisky is still maturing in barrels), Skoon Art Cafe, The Mission House photography and ceramics and St Clement's church at Rodel. The best place for serious tweed garments is Harris Tweed Grosebay but for most accessible tweed and widest choice, visit Harris Tweed Isle, of Harris opposite the distillery in Tarbert.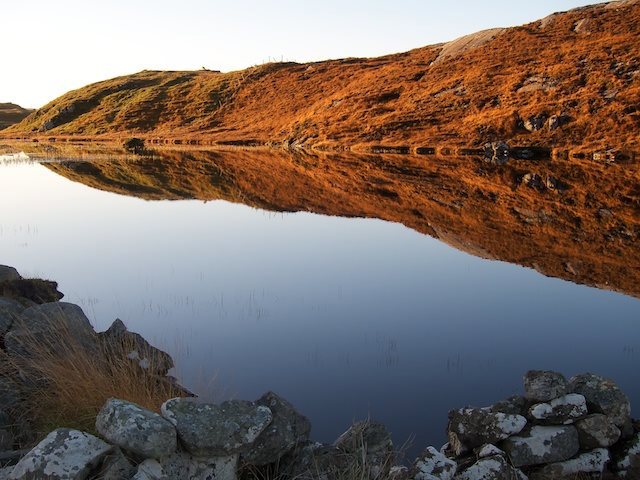 Other Information
Further Afield
We once took a holiday driving all the way through the Outer Hebrides as far as South Uist. It's a fascinating trip and the landscape is quite different. Getting to these islands from Lewis is too far for a day trip but you could consider a multi-centre holiday.
Seasonal Events
Heb Celt Fest in Stornoway every July
More Information
Take a look at Visit Scotland or Visit Outer Hebrides for more comprehensive information